About Us
Not all upholstery and reupholstery services are the same. In fact, The Upholstery Shoppe has been a leader in the industry for more than 40 years.
Well-known across the whole of the Bay of Plenty, we're recognised for our exceptional customer service, as much as for our superb craftsmanship and vast upholstery experience. Actually, if you add up our team's experience, you have 73 years of upholstering skill available to you!
Remember, not all furniture is of the same quality. Some deserves to be lovingly restored, while other pieces haven't been built to last. Our first task is to check the soundness of the structure. We don't cover something just for the sake of covering it. We want you to be satisfied in the long-term.
Our specialists understand the reupholstery challenges that come with different types of furniture. Sometimes our reupholstery service also involves furniture repairs, or replacement of springs, webbing, and other furniture parts.
Get in touch to see how we can create a unique piece of furniture for your home or business.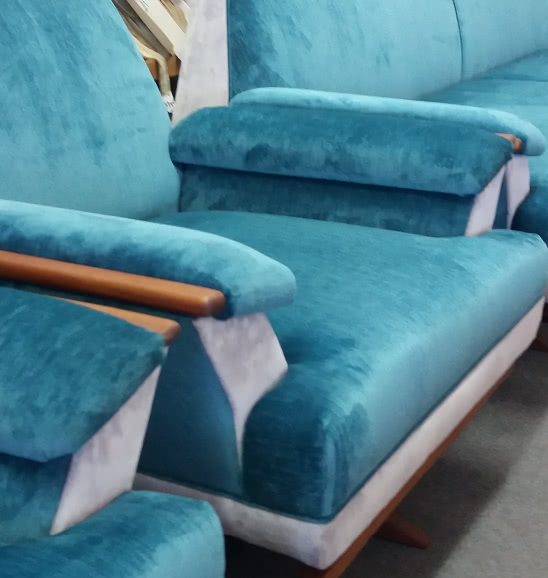 Every piece of furniture that leaves our store has been custom designed to a particular specification.
From ottomans to headboards and lounge suites, everything we produce is hand-made by our experienced craftsman.
Whether it is a straight forward re-cover or a full redesign, the end result is an original piece of furniture that will stand the test of time.
Buying quality, New Zealand made furniture not only supports the local community, it also means less waste to be put into landfills.
back to top